Repair Your Roadtrip
 We are a premier recreational vehicle mobile repair & instructional service. Serving the Greater Sacramento Area in California.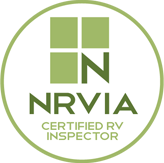 The RV Academy
MOBILE RV
REPAIR

FEEL AT EASE
 We are currently servicing these RV Brand Names:
Dometic, Suburban, Coleman – Airxcel, Thetford, Norcold, Lippert and Aquahot.
No matter if you buy from a dealer or private party, we accompany you to pick-up your vehicle. Assist you with the Pre-Delivery Inspection walk through, then train you while moving it home or to your storage facility.
RV CAMPGROUND TRAINING
BOOTCAMP
Our Camping Package includes 2 nights at an RV campground where the first night dinner is served. During camping, a complete and comprehensive, bumper-to-bumper review is also conducted. Plenty of note-taking will occur, and procedural safety checklist are developed. Vehicle Maintenance and Drivers Log are also established.
All Major RV System Brand Names Serviced
• Electrical
• Appliances
• Leveling Jacks
• Slides
• Plumbing
We offer a thorough vehicle inspection that includes an evaluation and test of all major components contained in the vehicle. Once the inspection is complete, a detailed report is submitted with pictures. Video is also available.
Systems Overview/Operations
• Electrical system (shore power and multi-meter included)
• Leveling jacks
• Slides
• Propane system
• Vehicle heaters
• Air conditioners
• Appliances (stove, oven, refrigerator and dishwasher)
• Audio/Visual equipment
• Outdoor kitchen

• Vehicle Maintenance Logbook
• Drivers and Trip Information Log
• Equipment Checklist
• Departure Checklist(s)
• When to stop – where to stop
• Do's and Don'ts while the vehicle is in motion
• Fire Safety
• Vehicle Evacuation Procedures
• Smoke and Carbon Monoxide detectors
• Ground guide

We repairs cracks and chips for all RV's and tow vehicles.
• Vehicle Pre-Trip Safety Inspection with Checklist(s)
• Use of mirrors
• Vehicle maneuvers including backing, negotiating turns, tight spots, and campsite parking
• Rural and intercity traffic driving
• Mountain driving that includes downshifting, speed and brake management
• Distracted driving
• Fatigued driving
• Driver attitude
Testimonials
As a newbie to RVing, I took Patrick's introduction to RV's at a community education class.  He fully explained everything RV in great detail.  My wife and I bought the camping package and are now grateful that we have the tools we need to be proficient RV'ers!  Thank you Patrick! And as you say Happy Trails!

Class A

Excellent instructor and money well spent.  I can back up now!

Travel Trailer

Dude, I can't thank you enough.  You caught my difficulty with driving because of not having the right mirrors.  I have confidence while going down the road.

5th Wheel
About Us
As the owner and former private coach driver with an outstanding safety record, RV enthusiast Patrick Stiltner has owned a wide variety of recreational vehicles to include motorcycles, boats, campers, travel trailers, 5th wheels, and motorhomes. He is fully licensed and insured to operate any recreational vehicle available in the industry. Additionally, he is a RV Maintenance Technician, and Certified NRVIA Inspector.